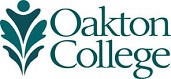 Spotlight
There's still plenty of time to register for spring. Many classes begin later in the semester. Ranging in length from 4 to 12 weeks, classes are available at both campuses and online.
Read More
Oakton will be closed in honor of Presidents Day.
The 2017 Conference focuses on how we support infant and toddler learning in all developmental areas.
Seeking students, employees, and community members for a variety of roles.
A native of Greece, founded Hellenic Life Midwest, a nonprofit scientific, cultural and charitable organization in Chicago.
Presented by the Oakton Educational Foundation. Join us for a panel discussion on Wednesday, Feb. 1.
Qualifying students complete their first two years of coursework at Oakton — and are guaranteed admission to UIUC to complete their four-year degree.
February 22, 2017
Coming Together in Skokie and Niles Township Celebrates China. Oakton IT specialist Sujie Man discusses her life in China as a journalist and novelist and her transition to living in the U.S.A.
February 22, 2017
Join us for readings, lecture, and engaging group discussion about the book "The Parnas" by Silvano Arieti. Register at Alliance for Lifelong Learning.